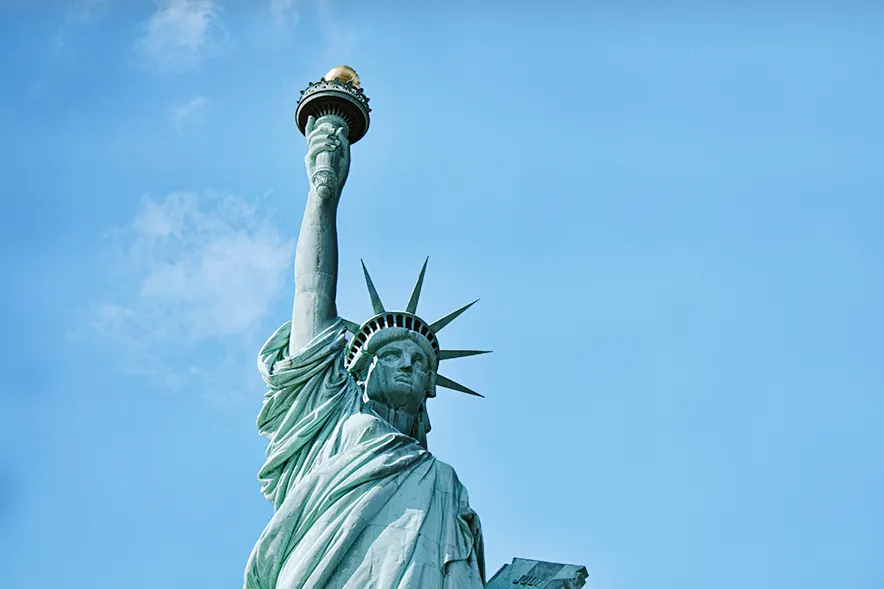 Are you unsuccessfully trying to get someone to pay you money? Are you a resident of New York?
If so, DemandLetters.com can help! With DemandLetters.com you can have a lawyer send a professional demand letter on your behalf for a low flat rate. There are no hidden charges, hourly rates, retainers, or other surprise fees.
If someone owes you money, you can really get their attention and show them you mean business by having a lawyer send a letter for payment written on their letterhead. In this article, we'll explain how it works and the process for sending a demand letter in New York.

What is a demand letter for payment?
Simply put, a demand letter for payment is a letter from a lawyer that requests the recipient to pay the money they owe. The letter is usually a short one-page document written on the lawyer's letterhead. It is signed by the lawyer and sent on your behalf.
Demand letters are used for a wide variety of reasons. Most commonly for payment, they can also be used for other purposes. Here are just a few examples of why lawyers send demand letters:
Payment of an unpaid bill or invoice.
Payment for property damage.
To stop harassment.
Demand letters are usually sent when someone has reached the end of their patience. You may be able to relate if you have been sending texts and emails or calling with no response from the person who owes you money.
Demand letters are a great way to get someone's attention if they have been ignoring you. Sometimes the recipient may not be aware of how serious your demands are until they get a letter from an attorney.
How do you send a demand letter in New York?
Finding a lawyer to send a demand letter in New York can be complicated. It's difficult to find the appropriate person you need for the job.
In addition, lawyers in New York are expensive. They charge among the highest rates in the country, and their fees can run hundreds of dollars per hour. Many firms also require a retainer (essentially a deposit) before they will agree to work with you.
Fortunately, there is a modern and hassle-free way to send demand letters in New York. With the DemandLetters.com service, a lawyer will send a demand letter on your behalf for a pre-determined flat rate. There are no hidden charges and no need to worry about surprise bills.
The rate on DemandLetters.com is cheaper than what firms typically will charge you, and the convenience is unparalleled. The process is 100% digital, so there are no office visits or any need for you to leave your home. The lawyers on our platform understand how to write effective demand letters that get results.
Whether you live in Manhattan, Brooklyn, Queens, Staten Island, the Bronx, Albany, Westchester, Rochester, or Buffalo, we can help. If you have been running around in circles and stressing about how to get your money back, don't hesitate — you can get started today by clicking the link below. 

Are demand letters effective?
Demand letters can be highly effective, especially when sent by a legal professional. Once you make a few phone calls and send some texts on your own, the person who owes you money will start to tune you out. They may think that you're bluffing, and you won't take any actual action against them.
A demand letter can dispel that false sense of complacency. It shows you're willing to take affirmative steps to get repaid. And, of course, no one likes getting a letter from a lawyer or becoming embroiled in a legal dispute.
Often, the recipient will finally pay up after receiving a demand letter. However, even if they don't, they may offer a counter-proposal, which can be the beginning of a mutually agreeable settlement.
What if the demand letter doesn't work?
In the unusual event that the recipient completely ignores your demand letter, it will still have served a useful purpose. You will have more clarity on whether you want to take more expensive steps to collect.
For example, you may feel that the matter is just not worth any more of your precious time. For the small investment you made in sending a demand letter, you may now feel comfortable knowing that you did all you were willing to do.
If you want to pursue further action, you can certainly file a lawsuit against the recipient. Your demand letter can serve as evidence that you tried to collect what you were owed and settle amicably outside of court.
Whether you intend to pursue further legal action or just let the matter go, a demand letter can still serve a useful purpose even if it goes unanswered.
Why should I use Demand Letters?
Using DemandLetters.com is far superior to the traditional process of hiring an attorney. It can be much faster, cheaper, and more convenient. Demand Letters works with attorneys that know how to write demand letters that really work.
A professionally drafted demand letter will be sent out within days, not weeks or months. And you will know exactly how much it will cost you. You will never get any surprise bills, and there is never any further obligation.
Stop struggling with unpaid money on your own. Click on the link below to get started right away — we're here to help you!