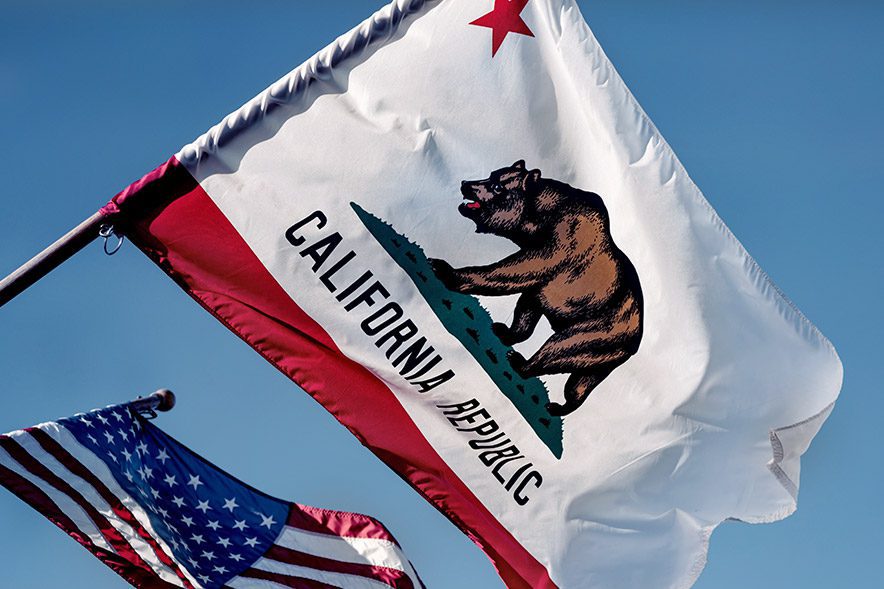 Different states have different considerations regarding how to send a valid demand letter. If you are in California and need to send a demand letter but are unsure of what is required in the Golden State, then consider the tips below. You'll learn everything you need to know about the California demand letter requirements. We'll also tell you how to make a demand letter more effective by having a lawyer send it without paying for a large legal bill.
State the Relief Being Sought
When writing a demand letter, you must clearly state what kind of relief you are seeking. Generally, demand letters include a request for financial compensation. However, a request for some other kind of relief can be appropriate in certain circumstances. For example, a demand letter can be used to request that the terms of a contract be fulfilled or to provide certain documents.
Assert a Reason
Simply demanding a certain sum of money is insufficient. A demand letter must include a reason for demanding the financial (or other) compensation. In other words: explain why the relief you are seeking is owed to you.
Is this amount owed to you because of lost wages due to an incident with the other party? Is it for an unpaid loan? Are you requesting this amount because you are legally entitled to it, e.g., the return of your security deposit? Provide your reasoning as concisely as possible.
Identify Any Deadlines
It is important to identify any relevant statutory filing deadlines if you may file a lawsuit later. That means you want to make sure that you leave enough time to legally file a case if the recipient fails to respond to you or prolongs the situation. The law will not allow you to have unlimited time to file your case.
Before sending your demand letter, affirm any requests you make to the other party can be fulfilled before the statutory deadline. For example, if you demand that payment be made within ten (10) calendar days of receiving the demand letter, the tenth day should end well before the statutory deadline for filing your case.
In addition, establish that any requests you make to the other party can be fulfilled before the deadline you provide in your demand letter. You want to give the recipient a reasonable and practical amount of time to actually fulfill your request. A court may later frown upon a demand letter that had an impossible deadline to meet.
Lastly, keep in mind any personal and business deadlines you have to meet. For example, you may need payment from a client to make your deadline to pay a vendor. Or you may need a contractor to complete work before your scheduled move.
When drafting a demand letter, it's always important to keep timelines in mind and be specific and thoughtful about the deadlines you include for complying with your demands.
Identify the Party
Check that you are sending the demand letter to the right person or place of business. Many businesses have similar names or might have one name they present to the customer but are licensed or incorporated under a different name. Businesses sometimes have an agent or designated representative who accepts legal documents on behalf of the business.
You also want to make sure the right person receives your letter if you send it to an organization. Before sending a generally addressed demand letter to the business headquarters, consider if sending your demand letter to a specific person or a representative would be more appropriate.
If you are sending a demand letter to an individual, you may not always know the person's physical address. Sending a demand letter via email is okay if that is the only contact information you have.
E-Mail v. Certified Mail
California law states that before you can file a case in small claims court, you must make a demand for payment. California law is flexible about how someone can demand payment: they can do so in person, by phone, or via a demand letter sent by mail.
A person is also not prohibited from sending a demand letter via e-mail. However, most people continue to use certified mail. In some cases, you may want to use both options. For example, if you are not sure of the recipient's current physical address (but you do know their e-mail address), you can send a physical copy via Certified Mail to the last known address and a copy of the demand letter via e-mail.
By sending a copy of your demand letter both via e-mail and certified mail, you can indicate to the court that you made a good faith effort to reach the other party and resolve the issue before asking the court to intervene.
Proof of Delivery
Whether you send a demand letter by e-mail or through the postal service, be sure to obtain proof of delivery.
With an e-mail, make sure to keep a copy of the e-mail. If you ultimately file a case, you will likely need to present proof that clearly shows when the e-mail was sent and to whom. You may want to consider requesting a "read receipt" for your e-mail. This can be used as additional evidence in court to show that not only was your demand letter delivered but it was opened (and read) by the recipient.
If you are sending a demand letter through the postal service, make sure to do so via Certified Mail and request a return receipt. Although California law does not require the use of Certified Mail, doing so will provide you with the proof of delivery that you will need to show a court if you ultimately file your case.
Having a CA Attorney Send your Demand Letter
Licensed attorneys send the most effective demand letters. Lawyers know the ins and outs of sending a demand letter as part of their regular practice. In addition to knowing how to write an effective demand letter, your demands will be taken more seriously if it's conveyed through a signed demand letter on a lawyer's letterhead.
If you live in California and need an attorney to send a demand letter, we can help. We can connect you with a licensed attorney who will write and send a demand letter on your behalf for one low fee, without any hourly bills or ongoing obligations. Just click on the link below to get started today.

CA Small Claims Requirements
In California, you can utilize the small claims court system to resolve smaller disputes in a faster and more inexpensive manner than traditional litigation. This could be a potential option if your demand letter fails to get results.
In a small claims court, each party generally represents themselves. In California, claims are limited to disputes up to $10,000 for individuals. Corporations, partnerships, governmental bodies, and other legal entities can file in small claims court if the matter is no more than $5,000.
No one (whether they are a person or entity) may file more than two small claims court actions for more than $2,500 anywhere in the state during any calendar year. For example, if you file an action for $3,000 in February 2021 and another action for $3,000 in March 2021, you may not file any more actions for more than $2,500 until January 1, 2022. However, you are allowed to file as many claims as you wish for $2,500 or less.
The filing fees for small claims court in California depends on the amount of the claim: $30 if the claim is less than $1,500, $50 if the claim is for more than $1,500 but less than or equal to $5,000, or $75 if the claim is for more than $5,000. Note there is a penalty for serial filers in small claims court. If you file more than 12 small claims actions in California within 12 months, the filing fee for each subsequent case is $100.
If you need a lawyer to send a demand letter before resorting to a small claims court, DemandLetters can help. We can connect you to a lawyer who can send a letter on your behalf for a low flat fee. No hidden fees or office visits. Just click on the link below today to find out if we can assist you!