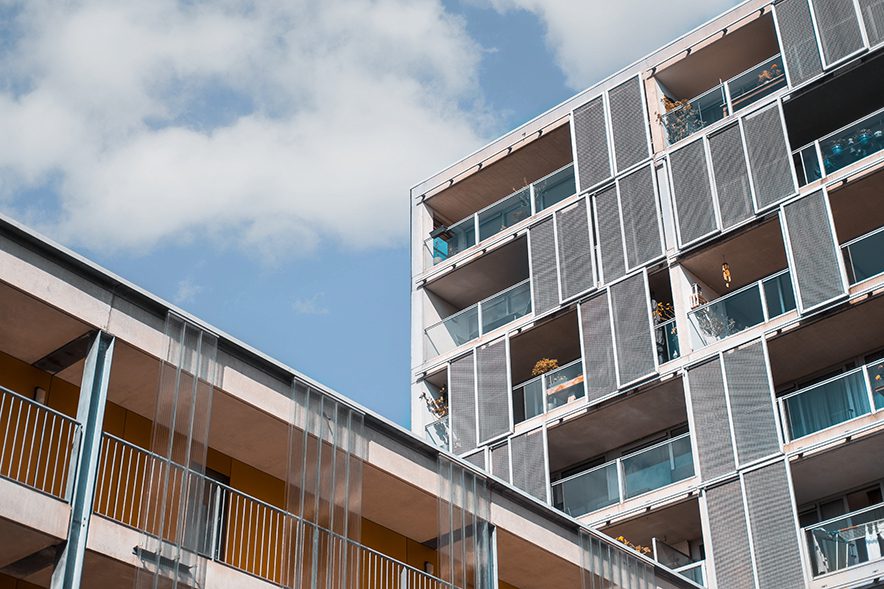 Tenants after vacating a rented home are understandably eager to get their security deposit back. A rental security deposit can be a significant amount, generally one to three month's rent, so any potential deductions and delays are cause for concern.
Unfortunately, some landlords will drag their feet when it comes to returning a security deposit. Or they may try to hold part of the money back by deducting for questionable expenses from the deposit amount. In this article, we'll explore what your rights are and how you can have a lawyer send a demand letter for the return of your deposit for an affordable, flat fee. 
State Rules for Landlord Security Deposits
Holding back a security deposit without justification is illegal in most jurisdictions and also likely violates the contractual terms of your lease. Many states have rules on how much time a landlord has to return a deposit, which generally ranges between 14 to 60 days.
For example, in California landlords have 21 days to either return the full amount of the security deposit or provide the tenant with: (i) A written letter explaining why they are keeping all or part of the deposit, (ii) An itemized list of each of deduction, (iii) Any remaining refund of the tenant's deposit, and (iv) Copies of receipts for the charges/deductions, unless repairs cost less than $126.
In New York, landlords must return security deposits within 14 days after the tenant has returned the keys and vacated the unit. Landlords must also give advance notice to the tenant before making any deductions from the security deposit.
In Texas, landlords have 30 days to return your security deposit. If they withhold part or all of your deposit, you are entitled to an itemized list of the deductions with a description of the claimed damages.
Some states require landlords to return security deposits in a "reasonable" amount of time. What "reasonable" exactly means can vary by jurisdiction. It's also worth checking to see what your lease says about the security deposit – many lease agreements will specify the terms and conditions under which a deposit is to be returned. In addition to violating state law, your landlord may also be in contractual breach.
Landlord Deductions from Security Deposits
A landlord generally can't make deductions from a security deposit for expenses relating to ordinary and reasonable wear and tear. For example, in California, a landlord cannot deduct for painting, new carpets, or curtains unless there was damage beyond ordinary and reasonable wear and tear. The landlord also certainly can't use any part of a tenant's security deposit to fix problems that existed prior to that tenant moving in.
Normal wear and tear are things that occur in the normal course of living in a home and the passage of time, like worn carpeting, minor breakdowns of appliances due to normal usage, aging paint and other minor defects.
Landlords can deduct from a security deposit anything not considered normal wear and tear. Some examples of common deductions include:
The cost of fixing any damage to the property caused by the tenant or their guests, which is not normal wear and tear.
The cost of cleaning the unit if it is excessively dirty when vacated or filled with leftover belongings or debris.
The amount of any rent that was unpaid when the tenant moved out.
Damage that is not considered normal wear and tear can include things like large holes in the wall, major stains in the carpet, water damage, burn marks, broken glass, missing fixtures, and major damage to appliances.
Sending a Demand Letter to Get Your Security Deposit
If your landlord is not returning your deposit or is holding back a portion of it and you disagree with their claimed expenses, you can send your landlord a formal demand letter requesting payment. If the landlord is making deductions from the deposit, you should explain why you are not responsible for the claimed damages.
A demand letter for the return of a rental security deposit will typically contain the following:
The dates you moved into and vacated the unit.
Whether all rent payments had been made.
Your description of the condition the unit was left in.
Your arguments for why the landlord's deductions aren't valid.
The amount of the deposit you are requesting to be returned.
The consequences of not returning your deposit (i.e., suing the landlord in court).
If available, photographic evidence backing your contentions.
The letter should carry a professional, matter-of-fact tone. Though you may be understandably upset about the situation, it's best to leave emotions out of a formal demand letter. Instead of accusations and name-calling, you want to present the facts and your side of the story. It may also be helpful to cite state rules regarding your deposit (for example, if you're in New York, you may want to remind the landlord that they're past the 14-day deadline for returning a deposit).
You should send the letter by certified mail or another traceable method, and keep a copy for your records in case you later bring the landlord to court. You can send a demand letter to the landlord yourself, but having a lawyer draft and send a letter is usually more effective. If the landlord has been ignoring your requests, they may be more responsive to a letter that comes from an attorney. In addition, a lawyer will be knowledgeable about how to draft a demand letter that gets results.
The major downside to hiring a lawyer to send a letter is cost—it can be expensive to hire a lawyer, and you may also need to pay a large retainer. Demand Letters can connect you to a legal professional that will draft and send a demand letter for the return of a security deposit on your behalf, all for a reasonable, flat rate. A landlord who has been unfairly holding on to your money and dodging your inquiries will likely start to pay attention when they receive a letter from a lawyer. Click the "Get Started" button, and we'll help get a legal professional to start your demand letter right away. 
What to Do if the Landlord Ignores your Demand Letter
A reasonable landlord should come to their senses and stop unjustly keeping a security deposit once they receive a formal demand letter. In an ideal scenario, the landlord will return your deposit right away. If the landlord continues to evade their responsibility, however, there some options you can consider.
First, you may decide to let the matter go. You may feel that spending more time on the issue and pursuing legal action is just not worth the additional stress and time and that the demand letter was as far as you were willing to go. This may be particularly true if the landlord held on to a partial amount, and you're not willing to expend more resources to get it back. That is perfectly fine for many people who are content with knowing that they went as far as they were able.
However, if the amount the landlord owes you is sizeable (perhaps the entire amount of the deposit), you may want to consider a lawsuit. You may be able to pursue the matter in small claims court without the help of an attorney. Depending on the state you live in, the maximum amount allowed for a claim can be anywhere from $2,500 to $25,000. Small claims court is more informal and is less expensive than pursuing a lawsuit in a regular court.
Some states also have special rules on what you're able to recover if you sue. For example, in California, you can sue to recover the amount of the security deposit plus twice the amount of the deposit in damages. A judge may award the tenant these additional damages if the judge determines the landlord kept the deposit in bad faith.
Protecting Yourself in the Future
When moving in and out of a rental home, it's important to keep a good record of pre-existing damage and have a snapshot of the condition of the apartment at various points in time. When moving in, you should complete a checklist noting any damage to the apartment. You should also take pictures of any damage, and provide the checklist and photos to your landlord. Some landlords will conduct a walk-through with you at move-in, but many do not. It's ultimately your responsibility to take note of anything in the apartment that needs to be fixed as soon as you move in.
When moving out, you should take photos of the entire apartment in case the landlord tries to claim for damages caused after your move out date. You may also want to schedule a moving-out inspection with your landlord present so that they can assess the apartment's condition in your presence.
Conclusion
It's never pleasant being involved in a fight over your security deposit with a landlord. These situations are too common, even with tenant protection laws in place in most states. If you've been battling with a landlord about a security deposit without success, consider having an attorney send a formal demand letter. Demand Letters can match you with an attorney that will draft and send the letter for a reasonable flat rate, with no hidden costs or other obligations. The process is quick and easy, click the "Get Started" button to begin!