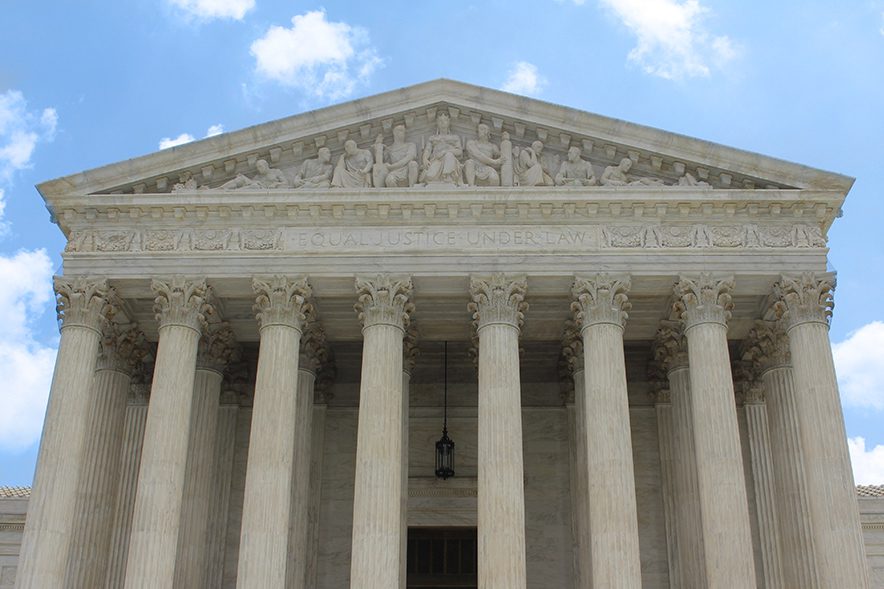 If you're having a feud with someone and you're reaching the end of your patience, you may be considering filing a lawsuit. Whether it's to get your money back, put an end to a neighbor's disturbances or settle a landlord/tenant issue, lawsuits should always be a measure of last resort. Lawsuits are expensive, unpredictable, and consume a great deal of energy and attention.
Before resorting to the court system, it's a good idea to first send a letter of intent to sue, also sometimes known as a demand letter, to the other side. A pre-suit letter can put the party on notice that if your demands aren't met, you may be forced to pursue the matter further in court.
These types of letters are commonly used in an attempt to settle a civil case before filing a lawsuit. A letter notifying your intent to sue can be an effective and economical way of allowing the other party to remedy the situation while avoiding litigation, which would be a major inconvenience and carry risks for both sides.
If you've reached a stalemate in a dispute with someone and need a lawyer to send a letter on your behalf, Demand Letters can help you. For a low flat fee, an attorney on Demand Letter's platform can draft and send a letter on your behalf, all without any need for office visits or in-person meetings. 

Demand Letters Show You Mean Business
Sending a demand notifying a party of your intent to sue shows you're serious about resolving the dispute and potentially pursuing litigation. If you hire an attorney to write and send a letter, it further demonstrates that you're invested in getting your demands met.
Having a lawyer send a letter is especially useful in situations where the other party ignores or refuses your demands because they don't believe there will be any consequences for their inaction. Demand letters describe how the letter's recipient is responsible—or at-fault—, what damages were incurred because of their actions, and a demand for compensation or other remedies.
Demand letters usually follow a similar format: a summary, the facts specific to the scenario succinctly stated, your conditions for resolution, a deadline, and what the sender plans to do if the demand is not met. The deadline is an important aspect of a letter notifying intent to sue—it has to be long enough to give the recipient of the letter adequate time to either respond to the letter or fulfill your request, but it should not be so long that the recipient is unmotivated to move forward.
How to Send a Letter that Notifies Your Intent to Sue
Demand letters should find a balance in terms of length. Generally, a demand letter should include only as many facts as necessary to include the pertinent details. Demand letters should not be too long, as including unnecessary details dilutes your message and can jeopardize the strength and clarity of your request. If applicable, demand letters will establish and reference an agreement or understanding, such as an oral agreement or contract. Important details include dates, times, and descriptions of actions taken to date—or the lack thereof.
Demand letters should be specific in scope and reasonable. You must list a specific remedy so that there is a clear path to resolve the issue. This is especially important because it is a critical component of providing the other side with an opportunity to rectify the situation. A vague demand (e.g. "I expect to be compensated for my trouble") doesn't offer a real opportunity for the other side to remedy the issue and resolve the problem. Demand letters that make outrageous claims or request excessive or unjustifiable damages are more likely to be ignored, delegitimize your case, and can also cause problems in future negotiations with the party.
Why You Should Have a Lawyer Send Your Demand Letter
There is no guarantee that a demand letter will work—but it's a good idea to send a demand letter in an effort to spare yourself from the cost of pursuing litigation. Having a lawyer send a demand letter on their letterhead may impart a kind of gravitas that encourages the recipient of the letter to take the matter more seriously or to act more quickly than they would otherwise.
Another reason why it's prudent to have a lawyer send your demand letter is because the demand letter can function as evidence. A judge may read your demand letter, and the information in that letter could be used against you. For example, if you are threatening or make unreasonable requests, it may hurt your case. A common mistake non-lawyers make in writing demand letters is making them too long and convoluted with unnecessary facts, accusations, and emotions.
A lawyer will know how to strike the right tone and include the most relevant content. Involving an attorney early in the process can significantly benefit your case and save you money in the long run, especially if the letter gets the other side to finally comply.
Conclusion
Demand letters can be an effective mechanism for settling disputes and expedite successful outcomes. However, it is important that the demand letter accurately presents the relevant facts of your unique situation, is reasonable and clear, and sets you up for success in terms of finding a mutually acceptable solution. An attorney's knowledge and experience can save you from making a costly error.
If you need a lawyer to send a letter notifying someone you intend to sue if your demands aren't met, Demand Letters can help. Demand Letters will connect you to a lawyer who will send a letter for an affordable flat fee without any secret charges or upselling additional services. Just click on the link below to get started today.