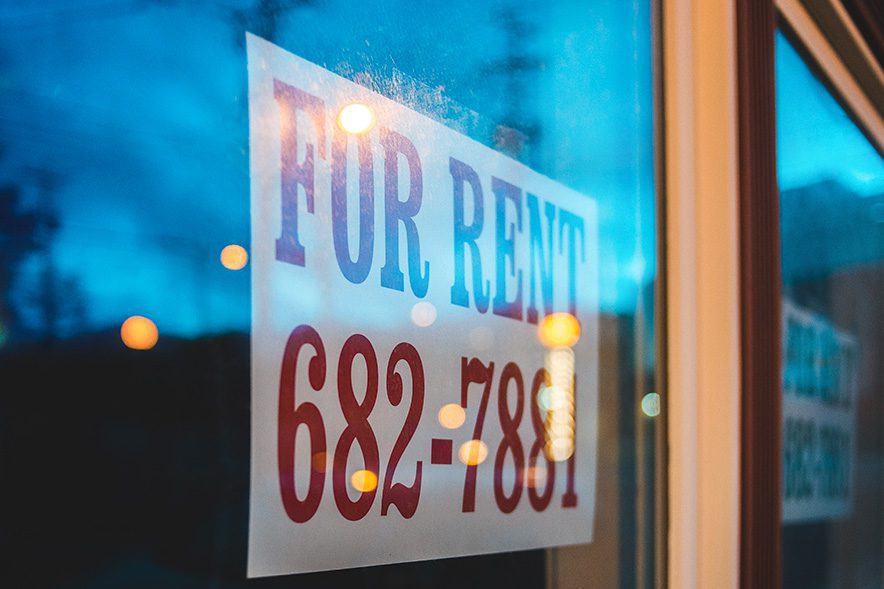 Residential and commercial landlords all too often know the pain of trying to collect money from tenants, especially if they have vacated the property. In many cases, the security deposit may not be enough to cover what is owed. For example, the tenant may have left while several months delinquent on rent, or they may have caused significant damage to the apartment, home, office space, warehouse, or storefront, which was only discovered after they moved. 
Once the tenant moves out, trying to get their attention can be like herding cats. You might even be having trouble locating exactly where they moved to. If a current or former tenant owes you money, DemandLetters.com can help.
For a low flat rate, a lawyer will draft and send a demand letter to the tenant demanding that you be paid immediately. A demand letter sent by an attorney is a great way to solve a landlord/tenant payment dispute, but until now, it may have been prohibitively expensive. DemandLetters.com fixes that and allows property owners and managers to send a demand letter for an affordable flat rate. 
In this article we'll offer tips for what to do if your tenant isn't paying up and explain why sending a demand letter can be a helpful option. 
Do you need to send a demand letter to a former tenant? We can help, for a low, flat fee.

Locating the Tenant
If your tenant has moved out, you may be having a hard time even getting in touch with them. They may have changed their telephone number and not left a forwarding address. If you have been calling and texting and getting dead air, there are a few ways you might be able to dig up their current location. 
1. Check Original Applications
First, check the tenant's original application and lease agreement. Often there are alternate numbers, work numbers, email addresses, and contacts for references they may have provided. Also, study the lease again because the tenant may owe you additional penalties and interest pursuant to the contract terms. 
2. Check With the U.S Postal Service
If you're trying to locate their current whereabouts, the U.S. Postal Service may be able to help you. If USPS has the tenant's new address, they will forward any mail sent to their old address to the new one. In addition, if you write "Address Service Requested" on your letter, USPS will also notify you of the person's new address. 
Even if you have the tenant's latest contact information, you're probably reading this article because your attempts to get paid have failed. If you've been calling, texting, emailing, and sending letters without success, what should you do next? Let's explore some advanced steps for getting paid what you're owed. 
Have a Lawyer Send a Demand Letter to the Tenant
Sending demand letters is a common practice used by attorneys to get their clients paid without resorting to a lawsuit. If your tenant has been ignoring your communications, a demand letter signed by an attorney is a good way to grab their attention and show them the severity of the situation. 
A demand letter for payment is usually a short, 1-2 page letter that simply states the amount owed and why the amount is owed. The letter is signed by the attorney and on the attorney's letterhead. Even though the tenant may have been ignoring you so far, few people can easily ignore the impact of receiving a demand letter from a lawyer. 
The issue with hiring a lawyer to send a demand letter is that it can be very expensive. Attorneys sometimes require a deposit in the form of a retainer and charge significant hourly rates. It doesn't make sense to use a lawyer if the cost of hiring one is too high relative to the amount in dispute. 
Fortunately, DemandLetters.com offers a better way to send demand letters to deadbeat tenants. For one flat fee—with no hidden charges, deposits, or hourly rates—, a lawyer will send a professional demand letter on your behalf to the client via certified mail or email. DemandLetters.com is fast, 100% digital, and the most convenient way to send a demand letter to a current or former tenant who owes you money.
Going to Court
If the tenant ignores the demand letter and the amount owed is significant, you may consider filing a lawsuit. If the amount in dispute is under a certain threshold (which depends on the state you live in), you may be able to file a claim in small claims court without the assistance of a lawyer. 
Suing a tenant is never a pleasant option and carries risks. The outcome of litigation is never certain, even if the facts are a slam dunk, and the cost of litigating may wipe away any amount you're able to collect. It's also possible that even if you win your lawsuit, there could be additional delays and complications trying to get the tenant to pay. 
If you do go to court, it's important to have a complete record of your interactions with the tenant. A detailed file of the tenant's lease, emails, texts, and notes of any phone calls or conversations will be very helpful. If the tenant has damaged your property, photographs and invoices from repair and clean-up companies will be needed. 
After sending a demand letter, some landlords will choose to write off the loss and put the matter to rest. They may feel that the situation was worth the relatively modest expense of sending a demand letter, but the cost, anxiety, and uncertainty of a lawsuit is not worth pursuing. However, if you do choose to pursue a lawsuit, a demand letter can serve as further evidence of your attempts to resolve the matter without resorting to the judicial system amicably. 
Collection Agencies
Another option is to engage a collection agency to pursue the amount owed. There are many companies that provide collections services for landlords. However, the downside is that collection agencies often charge a hefty fee—sometimes 50% of the amount owed if they are able to collect. Collection agencies can also vary widely in their efficacy rates. 
If your tenant is being very difficult and ignoring or disputing your collection attempts, they may very well just take the same posture with the collection agency. If your tenant has been brazen enough to simply ignore your calls and letters, they may just do the same with a collections agency. You should carefully consider how effective a collection agency will be for your particular situation and weigh the potential costs before engaging a company. 
Conclusion
As a landlord or property manager, chasing tenants for late rent or damages is perhaps the most difficult part of the job. Many landlords feel helpless because the tenant won't respond to them, and the idea of pursuing a lawsuit or hiring a professional collections agency seems too expensive. 
DemandLetters.com offers property owners and managers an inexpensive way to send professional attorney demand letters to tenants to recoup what they are owed. You can get started today by clicking on the link below!